READ BELOW FOR LEISUREVILLE AMENITIES AND OTHER DETAILS
IF YOU WANT TO SEE WHAT'S FOR SALE CLICK HERE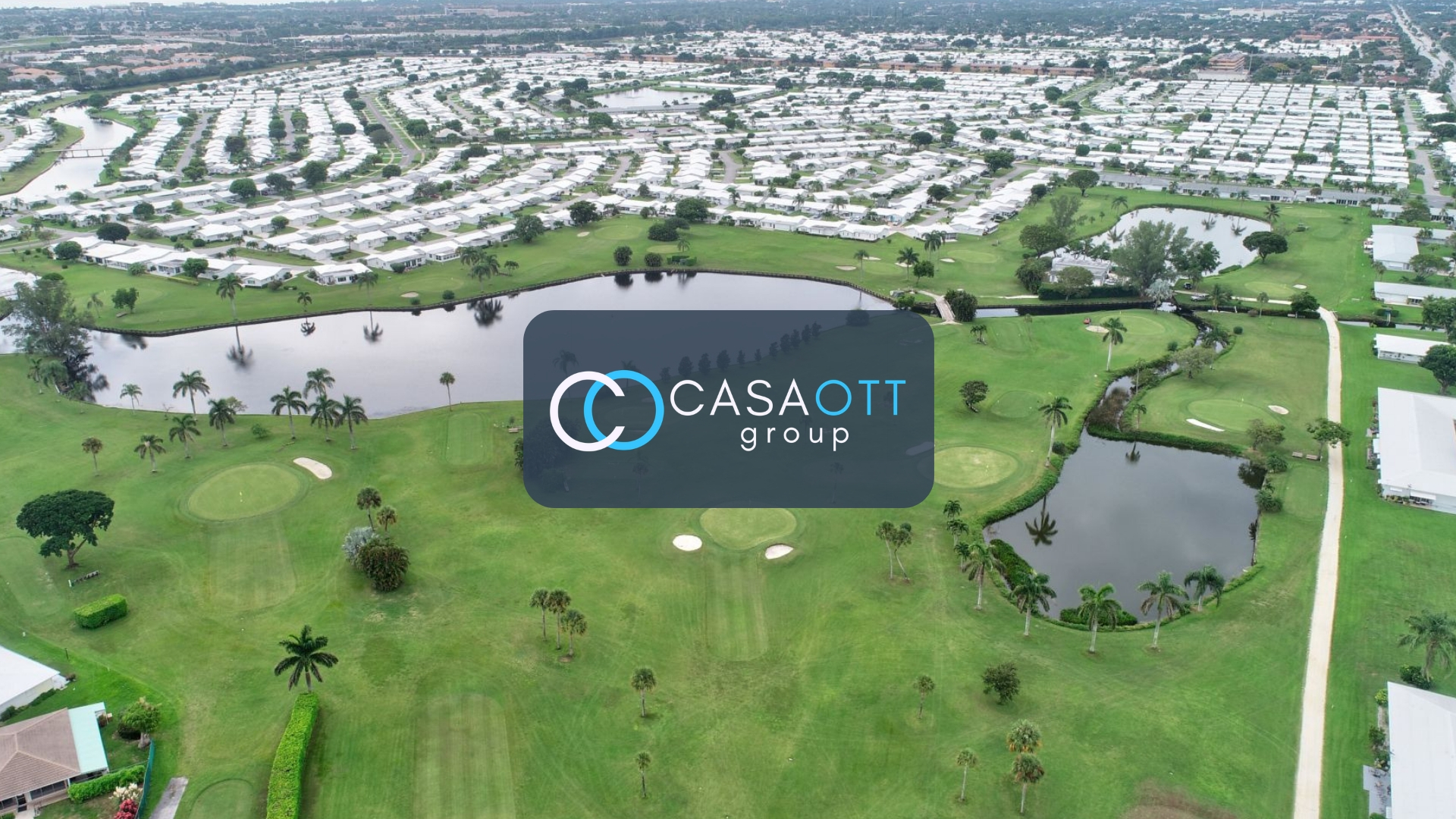 Located close to 95 and the Intracoastal in Boynton Beach, Leisureville is one of south Florida's best kept secret. A large 55+ community with low HOA fees, Leisureville offers a wide variety of single family 2 bedroom homes as well as 1 and 2 bedroom condos for a fraction of the price compared to all age communities in the area. As you drive into this non-gated community you are pleasantly surprised by the well-manicured, lush landscaping with beautiful lakes and canals throughout.
Monthly fees for condos and single family homes vary, ranging from approximately $150 to $350. Some homes still have their recreation lease from the developer, which could add another $100 to $200 per month.
The fees pay for a lot of amenities, which include the following:
A well maintained par 3 18 hole golf course

Open 7am - 445pm 7 days a week
Free to residents; nominal greens fee for guests
Tournaments throughout the year

3 recreational facilities, each with the following:

Heated pools
Kitchen
BBQs
Shuffleboard courts
Card rooms
Free WiFi
TV room
Billiards
State of the art fitness center (Clubhouse 2)

Open from 530am - 10pm, 7 days a week
Fully equipped with treadmills, kettle bells, Nautilus bikes, upright bikes, stability balls, free weights and ellipticals to satisfy all of your work out needs.

Clubhouse 1 uniquely has:

ping pong tables
Site of the Administrative office.

Clubhouse 3 uniquely has:

Event Theater
Sound room
Hobby shop
Heated Jacuzzi
Fees also conveniently cover:
Sprinkler repair and replacement
Exterior maintenance (lawn front and backyard)
Exterior painting
The purpose of this community is to provide an affordable living environment full of wonderful amenities so that an folks 55 and older can live their twilight years in an active and fruitful manner.
Contact the Casa Ott Group should you be an in town or out of town buyer looking to get the very best deal in Leisureville. Nick Casamassimo and Danny Ott have helped numerous buyers and sellers over the years getting the best deals. And if you are looking to sell, please read this article and see how the Casa Ott Group breaks pricing records in Leisureville, leaving their competition in the dust!
Want to See what has sold? CLICK HERE