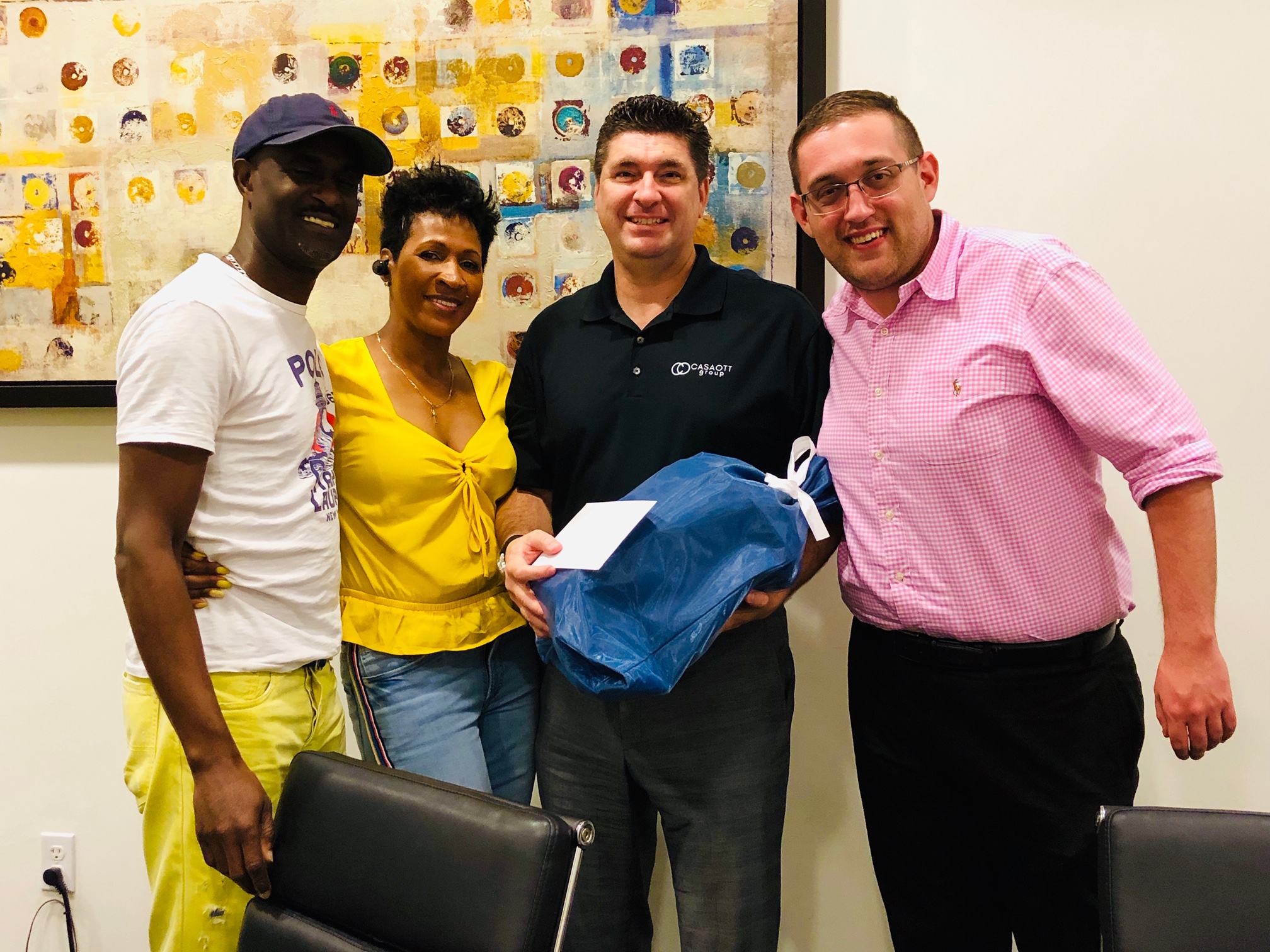 Casa Ott Group is proud to say that Dave and Lorna were able to do the "2 Step" in real estate. What is the 2 step, you ask? That's when a homeowner sells their home and takes the proceed to purchase shortly after. It involves a bit of coordination, especially if there is one agent for both the sale and purchase of the properties. For Dave and Lorna they were able to sell their Deerfield condo at a wonderful price point quickly and then close on their awesome Boynton Beach single family home in 24 hours. Their smiles say it all.
Here are some helpful tips if you are involved in the real estate 2-Step:
First, have your agent(s) write down your important milestone appointments and make sure they do not conflict with one another. For example, if you want to do a simultaneous close (close on the same day), it is imperative that the sale of your residence is as early in the morning as possible and your purchase of new home is as late as possible. Many things can go wrong that may not be in your control. Allow some cushion between closing so that if problem arises, you and your agent can come up with a good solution without being rushed.
Second, I always try to give my buyers as much flexibility in their contract as possible, so I do not like to give a firm Closing Date. Instead, I like to add "on or before" before the date of closing. This gives my buyer the ability to do a simultaneous close if all goes according to plan with sale of their home or adapt should something go wrong.
Next, ensure that the buyer of your home is following their milestone dates. Although it is really the job of the Buyer's agent to track these important dates, the Listing Agent should also keep a watchful eye on the buyer. If the buyer misses an important milestone (like a loan commitment or submitting their HOA or condo application), this can be a indicator that they will not be able to close on time. And if they cannot perform and you want to go after their deposit, you are in for a delay, which may affect your ability to perform on the purchase of your home, especially if you need the proceeds from the sale of your home to pay for closing costs and prepaid items. Keeping a watchful eye and reminding the buyer's agent of upcoming milestone dates are good way to steer the buyer into closing on time.
Finally, start scheduling your movers after the inspection period has passed for both properties. The inspection period is one of the biggest contingency (along with finance contingency) that will affect the sale of the home. If the buyer moves beyond the inspection period, you know they are serious and they have to make reasonable effort to purchase the home. Because their is more skin in the game you can now start to plan to schedule with the movers. One helpful tip, is to make sure that the movers have the ability to hold your belongings overnight or longer. This will relieve stress if one or both of the properties does not close according to plan. Another helpful tip: Get multiple bids. Some movers see an opportunity to overcharge if they hear you are under contract and "need" to move. So make sure you tell all movers that you are obtaining multiple bids and choosing the company you feel most comfortable with.
These are just a few examples of how the real estate "2-step" can be somewhat complicated if you and your agent(s) are not organized and focused. If done correctly, however, it can be a smooth and painless transition. So choose your agent wisely and make sure he or she has what it takes guide you this process.