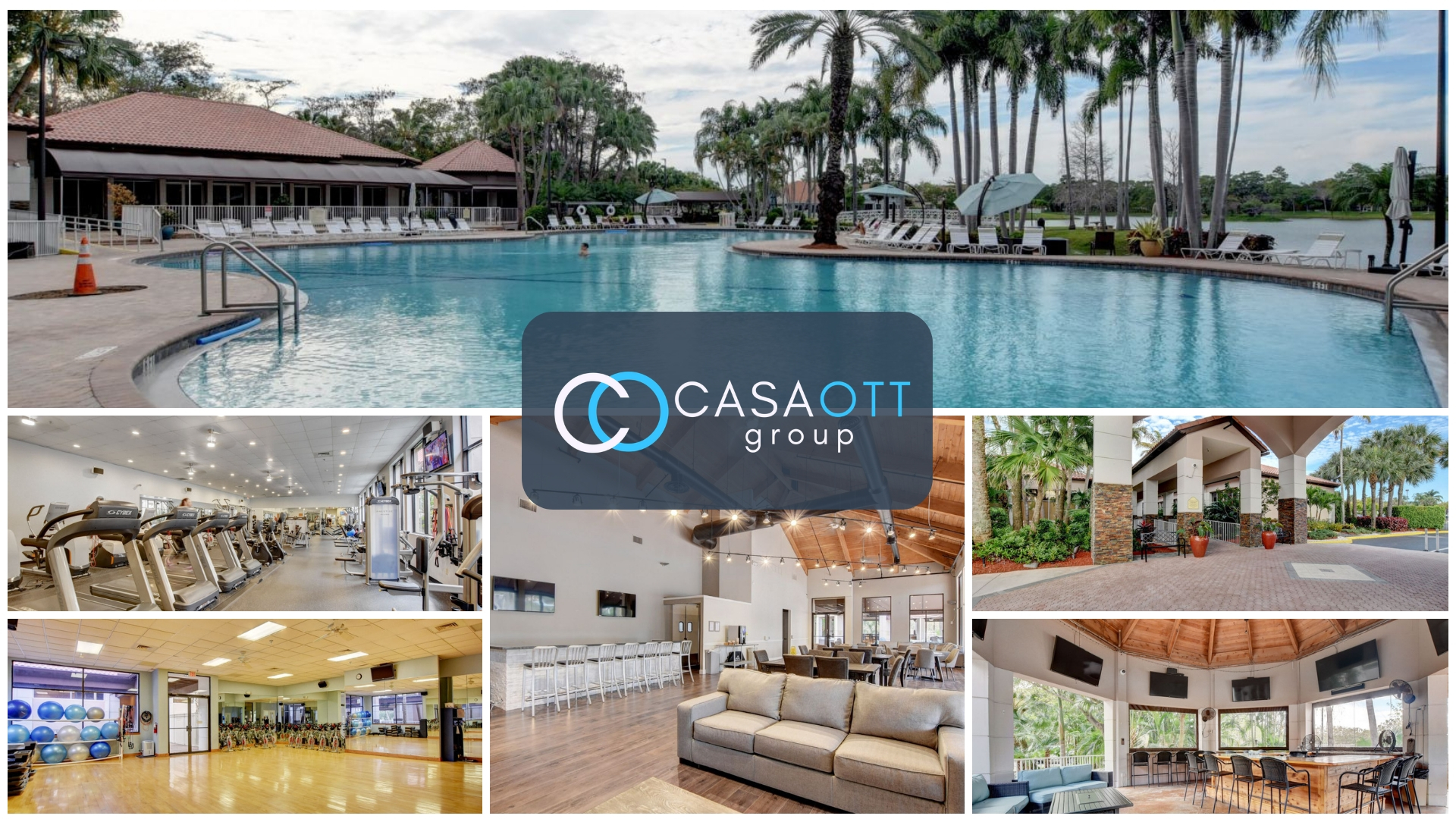 in 1986 development commenced in Boca Raton's Mission Bay. Here 1239 properties (mostly single family homes and some townhomes) were built in various neighborhoods north and south of Glades Road, which includes Villages of Laguna, Las Flores, Reflections, Regatta, Sonata, Ventura, The Isles, Cordova, Harbour Springs and La Costa. Each neighborhood is unique to its neighbors and have their own separate HOA as a governing body. Mission Bay is the "umbrella" association that overlooks business affairs as well as maintaining the ambience of the entire development.
What makes Mission Bay stand out amongst other developments are the affordable fees. Because there are multiple neighborhoods sharing the costs, residents don't have to fret about large monthly expenses while still enjoying the 5 star amenities package, which include the following:
Huge resort-style swimming pool
Spa
Sauna
Walking paths
Renovated clubhouse with plenty of seating, bar, tvs and commercial kitchen
Outdoor cabana with fire feature, tvs, bar and plenty of seating
Cable with HBO included
Roving security
Large fitness facility
Gym
Maintenance of grounds including the front yards of all of the homes
Lake maintenance
Mission Bay is near South County Regional Park which is a massive sports complex and park, consisting of approximately 850 acres (yes, I said 850 acres). South County includes the following:
Amphitheater
4 lighted baseball fields
2 lighted basket ball courts
Bicycle Path (4.8 miles)
Boat launching
Canoeing/Kayaking
Dog park
Community center
8 exercise structures
fishing
golf course (27 holes)
5 multi-purpose field
Nature center
Picnic area with grills
Playground
12 lighted Racquet ball courts
3 paved and 2 sand volleyball courts
Water park with concession
Top these amenities with "A" rated school systems from elementary to high school, and now you start to realize why Mission Bay is one of the most desirable communities in Boca Raton.
Contact an expert for more information.