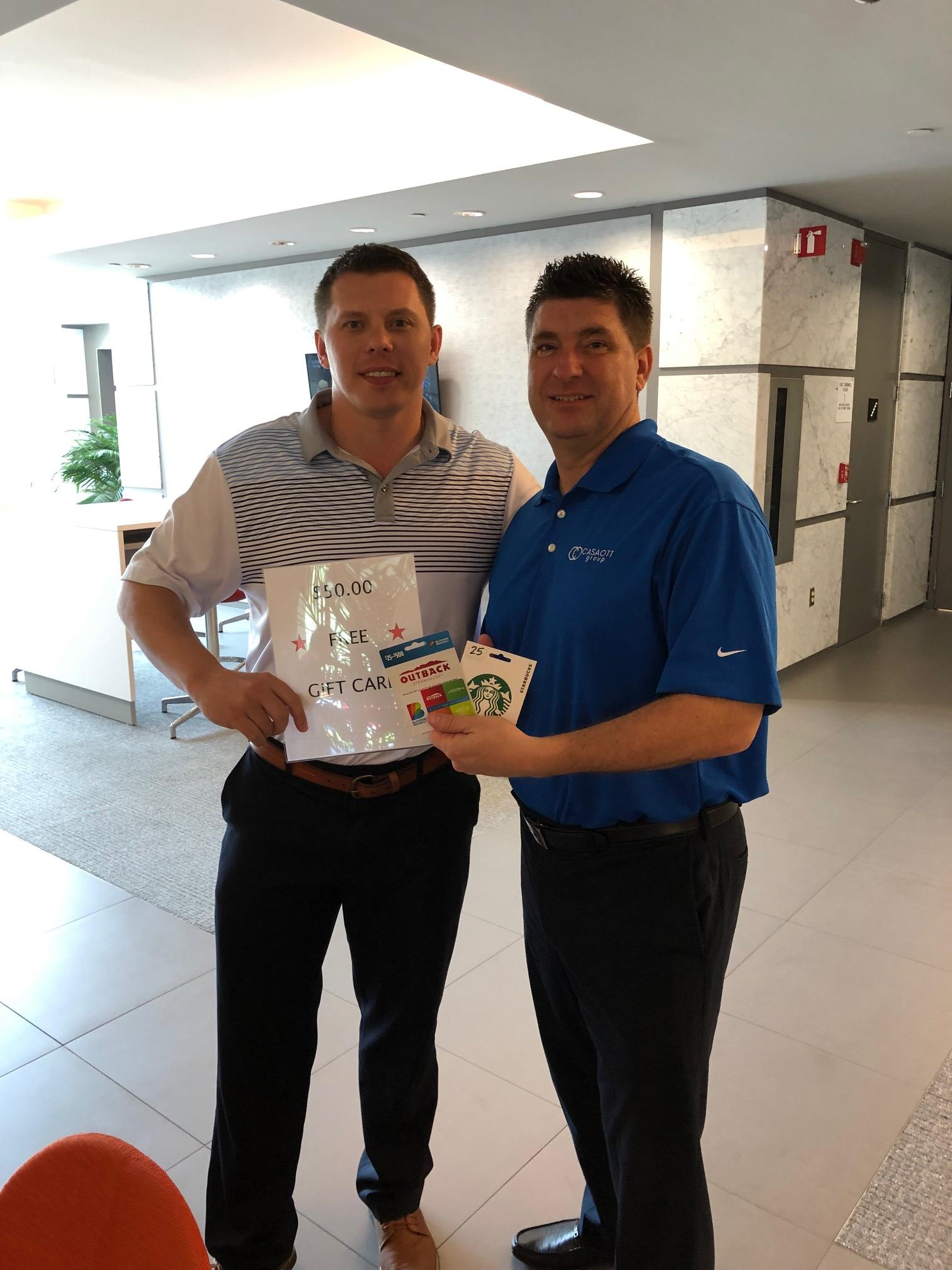 Congrats to Randy B. He came to our very successful Open House in Boynton Beach's Stonehaven community. He and his wife put in 2 separate tickets to maximize their chances of winner and they won! "What did they win?" you ask. They won a $50 gift card to some of the best restaurants in the area.
They were excited and the Casa Ott Group was happy to meet Randy and his wife, who were both delightful.
Casa Ott Group will let you know when our next open house is. Come by and put your name in the raffle. You might just win!